Piggy's History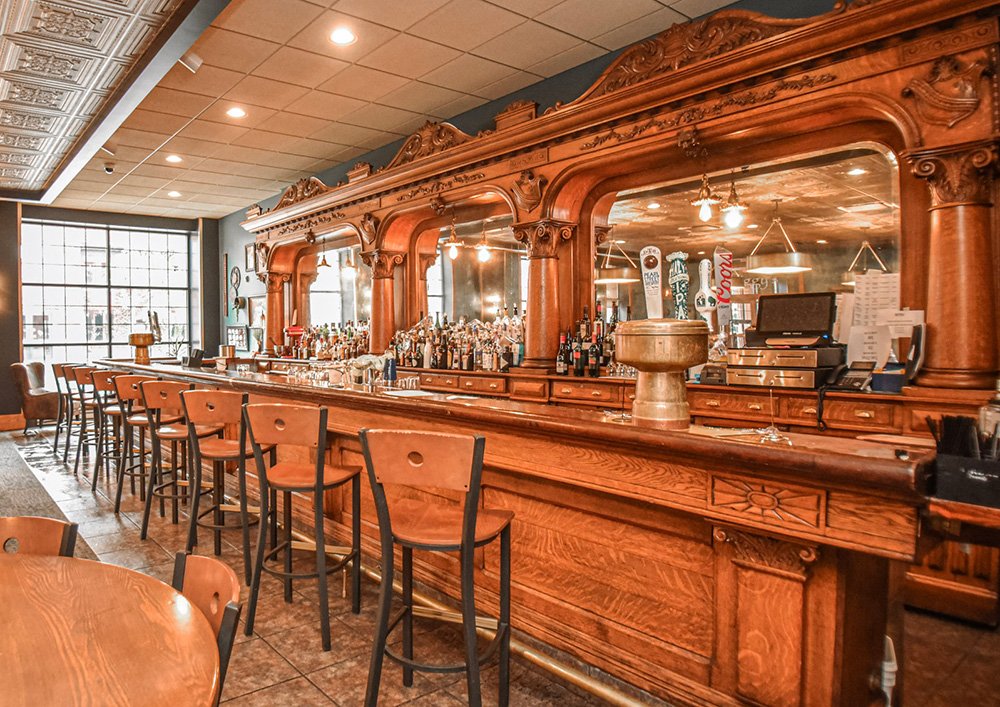 Piggy's opened in the early 80's as a BBQ restaurant along the beautiful Mississippi River. To make way for a major commercial development in 2004, we relocated to our current location. A major renovation of the Pioneer Foundry Building was started. Built in 1871, the Pioneer Foundry was a metal works foundry that built parts for the paddle wheelers that docked in La Crosse or many of the areas lumber mills. The main two-story structure was built similar to a suspension bridge with steel rods supporting the second floor above the first. Therefore, there are no support posts in the ballroom which is featured on the first floor. This building type is very rare in the tri-state area, and one of the last of its kind.
Inside Piggy's there are several pieces of history on display for our guests to view. The back bar in the Blues Lounge is over 110 years old and was built in Philadelphia for a Paddle Wheeler that was docked in St. Louis MO. The back bar was located in an old warehouse along the riverfront in St. Louis and transported to La Crosse where it was refinished and brought back to life. The front bar on the other hand was the altar of a church in Caledonia MN that was razed over 30 years ago. A church pew and some stained glass was also salvaged out of the church before it was torn down.
4 Chandeliers from the old Stoddard Hotel (razed in 1982) are in the foyer entrance to Piggy's. The Stoddard Hotel in the 1900's was the place where celebrities stayed when they performed or had other dealings in our fair city. Famous guests of the Stoddard included Presidents John F. Kennedy and Richard Nixon, Elvis Presley, Frank Lloyd Wright, Sinclair Lewis, Count Basie, Louis Armstrong, and Tallulah Bankhead.
In the Private Lounge there are 2 hanging lights that were a part of the old post office that was razed in 1977. There are many other interesting pieces on display. Stop in today to enjoy a great meal surrounded by history.